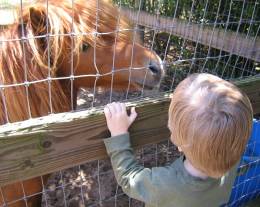 Here's our miniature stallion Shenandoah with our grandbaby Griffin.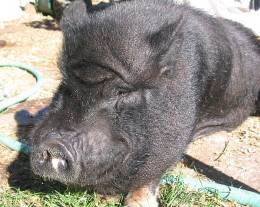 This is Wilbur, one of our pot-bellied-pig
rescues. His owner died of AIDS, but Willy is still doing well living here with us, going on 12 years now!
One of my naked guinea pigs!
(I have all kinds of pigs!)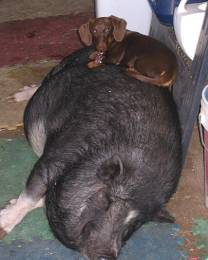 Our Doxie, Roxie, with "Little Pig"